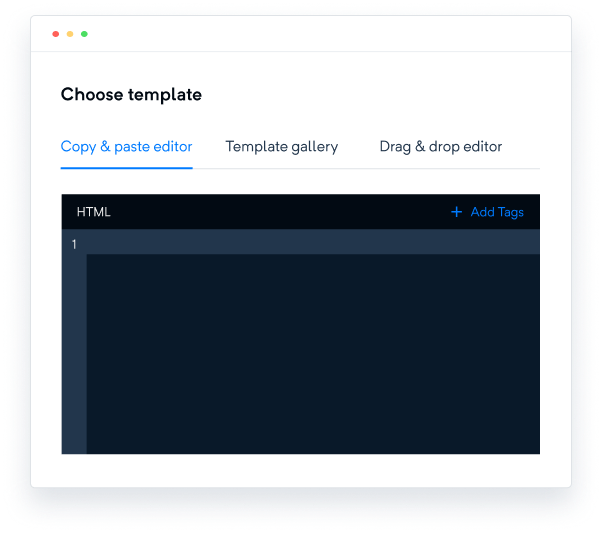 Give life to your emails with beautiful templates. You can choose a predesigned email template from our Template Gallery or create a new unique template using Drag and Drop Editor or you can directly copy-paste your HTML code to our HTML editor.
Click Continue and select the contacts or the segments you prefer to send the email
You can send your emails right away, or Schedule the campaign to a prefered time.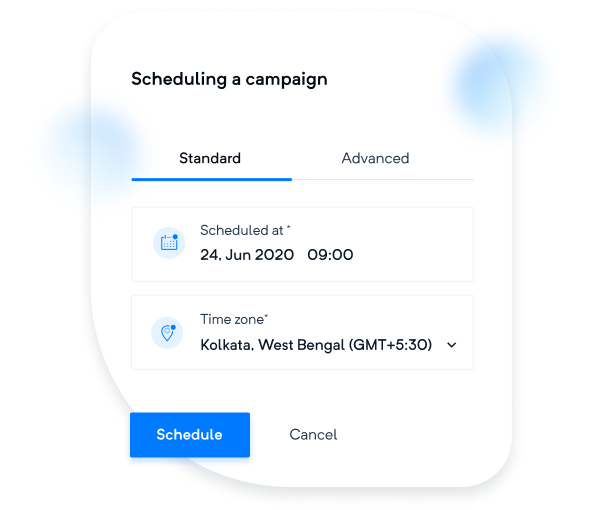 Scheduling a campaign
After you are all ready for sending your regular email campaign, you can also select a date and time for delivering the campaign to your audience. For scheduling a regular email campaign, follow these steps:
After finishing your campaign template, design and other specifications, click Schedule.
Choose a start date and time zone.
After a quick review of all your settings, click Schedule to confirm.
Mailercloud starts tracking data on clicks, spams, opens, bounces and user activities etc., just after you Publish your email campaign.