Email Marketing Tips To 10X Your Revenue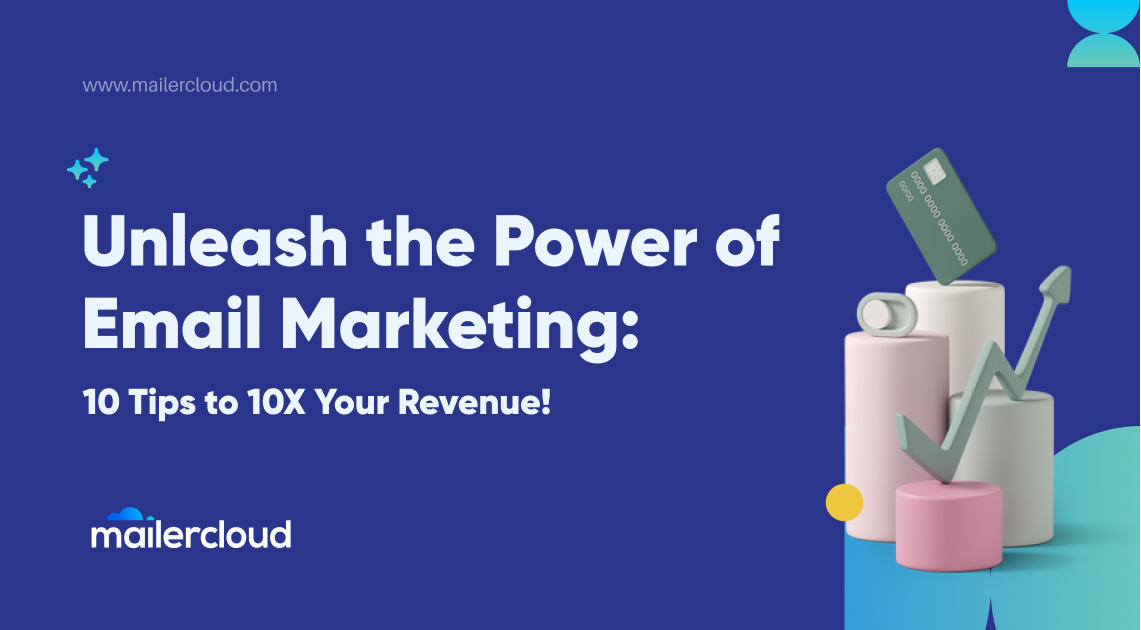 Marketers in the 21st century have their pick of several channels to spread the word about their services and products, though email marketing is the most efficient.
However, making money isn't the only reason email marketing has exploded in popularity. The fact that it can reach more people for less money, not to mention that it works effectively and is simple to use, all contribute to its rising popularity. The potential for increased earnings from email marketing is so great that it might be doubled by adopting a few simple strategies.
Email marketing is inexpensive to get the word out about your company and its offerings. Email marketing's main advantages are its low cost and simplicity. This post will examine how email marketing strategies may boost your bottom line.
1. Check in on Abandoned Carts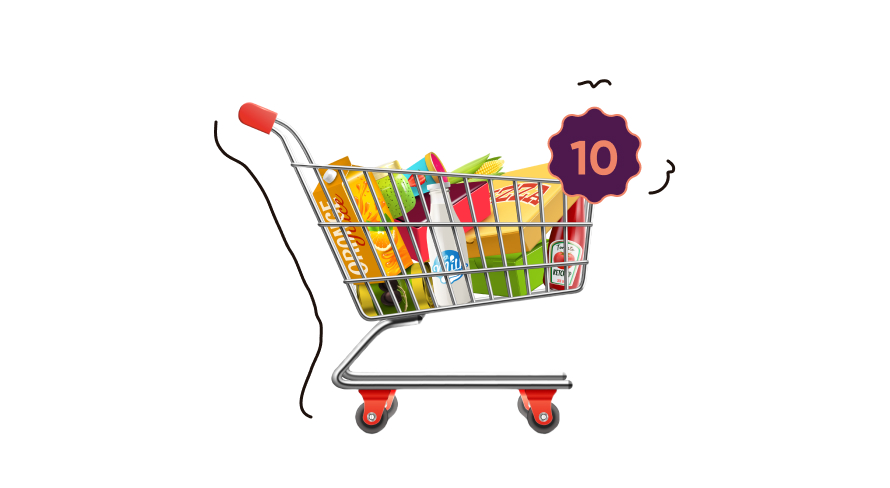 The Baymard Institute has shown that 69.57% of online shoppers do not complete their purchases. There's a good chance that after they leave your site, they won't come back to finish their purchases unless you take some preventative measures.
To contact a shopper who has abandoned their shopping cart is a breeze in today's digital world. If you know their email address, you may notify them of anything missing from their purchase.
You should intrigue them a little bit because they didn't complete the buy, to begin with. Include a discount code and perhaps other promotions with your email. Someone on the brink of taking the drop may be swayed this way.
Anyone who has reached the point of adding things to their basket is already far down your sales funnel; all it takes is a little incentive to sway them.
2. List Segmentation Can Boost Email Conversion Rates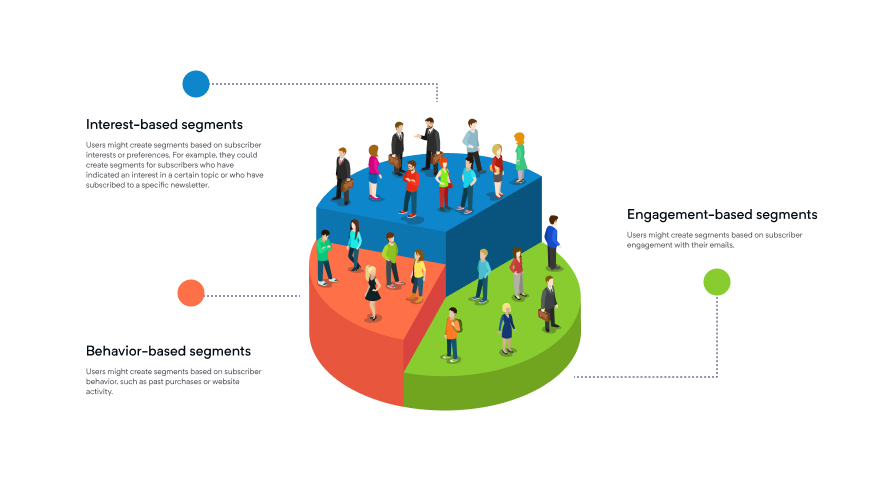 Conversion rates are essential to the success of any eCommerce store, but they are particularly crucial to those working in electronic commerce. Moreover, if your business is in the industry of eCommerce for wholesalers, this is an essential element as it also affects the relationship between those businesses. MailChimp found that compared to non-segmented campaigns, emails sent using segmentation had a 14.32% higher open rate.
Only send out mass emails to your whole consumer base at a time. Mass emails to those who may or may not be interested in your goods are called "batch and blast." You should adopt a segmented approach instead of this outdated method.
If you divide your email list into subgroups depending on their interests, you can ensure that each subscriber only receives relevant messages. Organizing your email list into subsets may help you boost your conversion rate. The lists may be collected in many ways depending on the criteria used to create them, such as gender, interests, behaviour, or demographics.
3. Test Names, Timings, Duration, and CTAs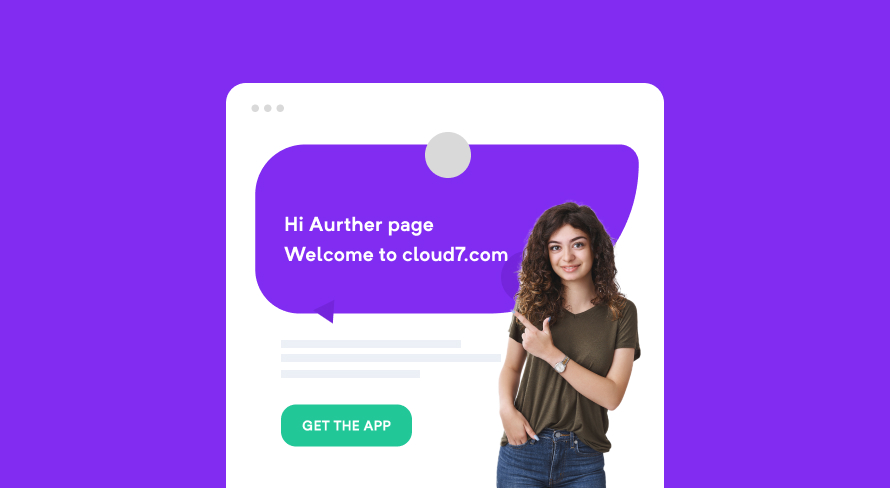 Creating effective email campaigns requires both scientific methods and creative flair. Although marketing is enhanced by human compassion and interpersonal skills, it also needs a foundation in hard numbers.
Splitting-testing your emails and examining the statistics is crucial, so set aside some time each week. You may learn a lot about what is and isn't working in your email marketing campaigns by comparing the performance of two newsletters.
You can start communicating with your subscribers by creating and sending out a campaign. You should also send out a second email to compare the results of the two campaigns after completion. Please look over the outcomes and choose the one that gets you closest to your objective. Once you have determined which email performed the best, you should repeat the procedure using two variations of the winning email. It's important to keep honing your email approach until it's flawless.
4. Make Your Messages More Engaging By Using First Names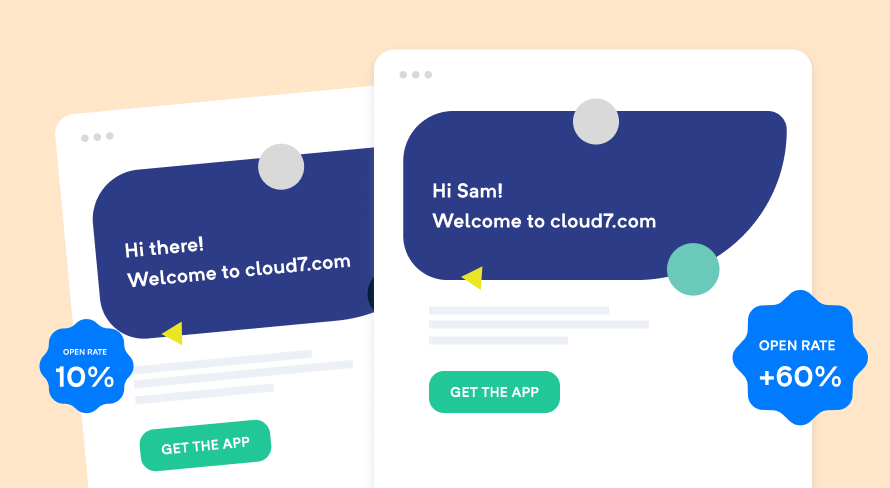 One of the surest ways to get labeled as spam is to send an impersonal email to a list of 10,000 people. The phrase "dear shopper" immediately angers people when it appears in an email's subject line.
Experian discovered that "personalized promotional mailings contained 29 per cent greater unique organic traffic and 41 per cent greater unique click rates over non-personalized (sic) mailings." According to another research by Marketing Dive, customized emails may have an open rate of up to 50% higher. That's a significant return on investment for the little effort it takes to have your email marketing program pull in clients' names and use them in the topic or greeting.
5. Consistent Email Communication Is Crucial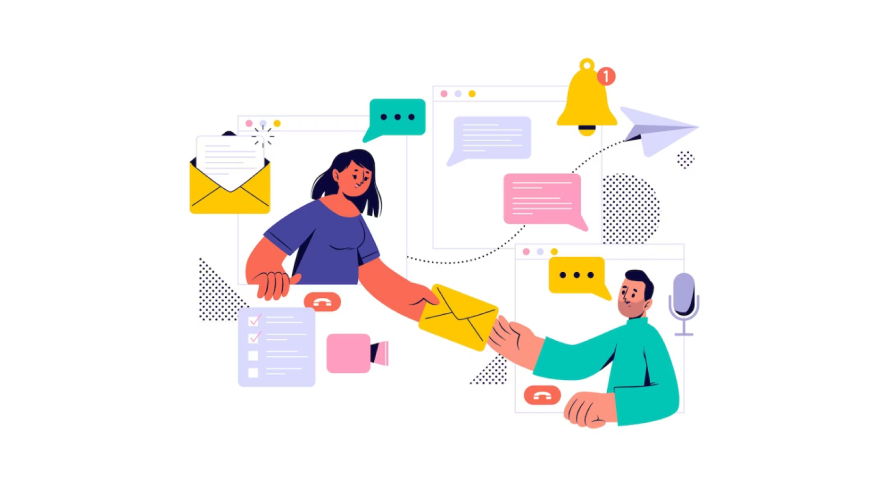 Messages from all around the world flood customers' inboxes every day. That being said, you risk wasting your client's time. Maintain regular open communication with your clientele. In email marketing, many are wary about annoying their customers by sending too many messages. Trust among clients and potential buyers is essential to a successful business.
Many companies avoid emailing their customers frequently for fear of annoying or annoying their subscribers. It's incredible how often the client emails its list of subscribers. You should treat your customers like a new acquaintance who becomes valued friend and works hard to build a strong bond with them.
6. Build Your Mailing List To Increase Your Chances of Making Sales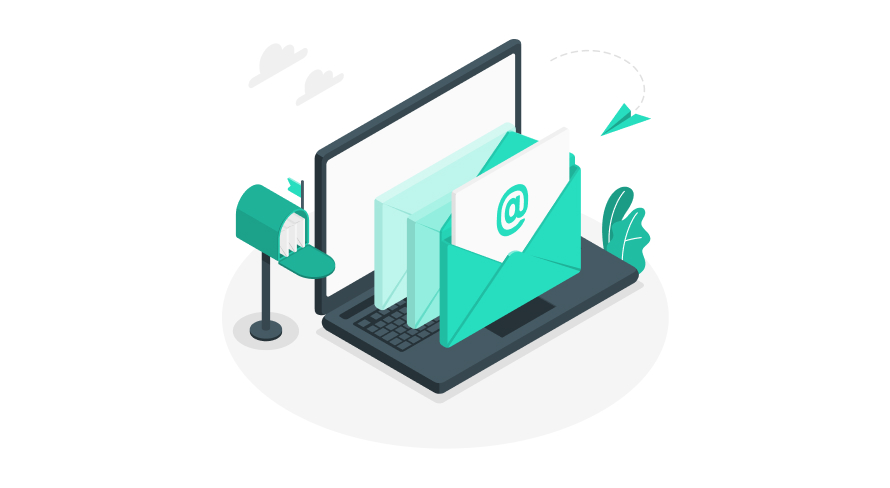 None of these techniques means anything if you have no email recipients. If you're a content provider, you may use email adverts to monetize your list and increase your earnings.
Ensuring that email registration forms are easily accessible throughout your online presence is the most excellent approach to expanding your list. Put them prominently on your website, develop a chatbot for Facebook Messenger that solicits email addresses, or share posts on Instagram that tell your fans how to sign up for your newsletter.
7. Provide Customers with Unique Discounts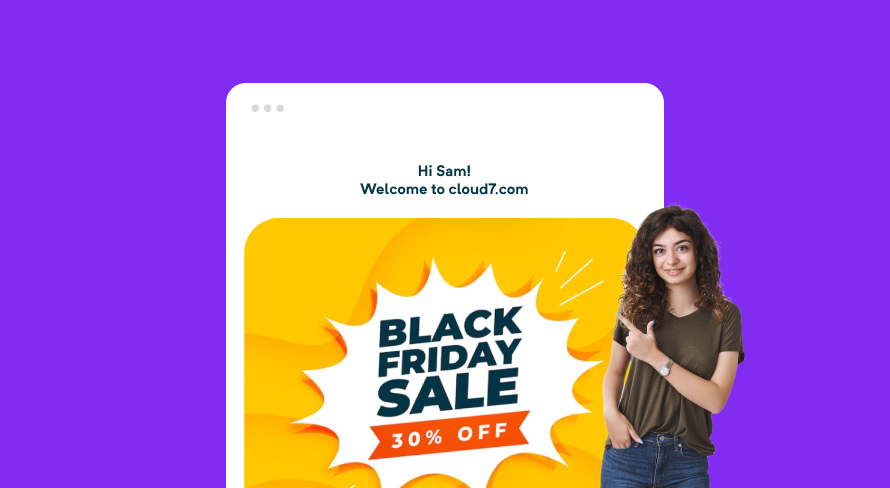 Consumers' email inboxes are becoming more cluttered, so fewer people are opening the emails they get. A lot of work is required to encourage individuals to open marketing emails. You can create an eye-catching and creative title tag for your email by setting your best foot forward with a concise synopsis of the communication. By making unique and individualized content, you may increase your earnings by a factor of two.
Your firm will gain immensely if you provide your clientele with special incentives like souvenirs, coupons, or vouchers. You can use more colourful wording in the subject line since it will be the first thing recipients notice when opening your email. The subject line and the offer in your email are the two most essential factors in getting recipients to click on them. If the subject line of your email is concise and exciting, your consumers will be more likely to continue reading.
8. Optimize Your Unsubscribe Page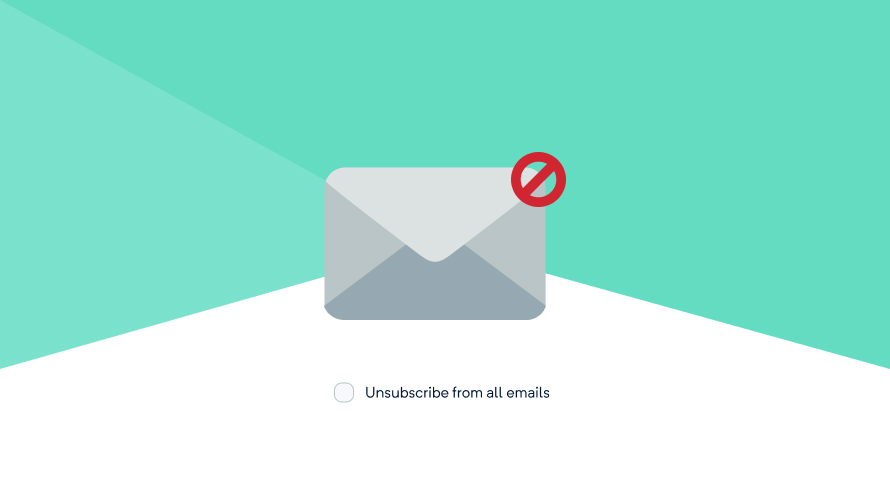 If a subscriber clicks the unsubscribe button, it doesn't have to be the last of your communication with them. Of course, you must comply with a subscriber's request to be removed from your mailing list, but you may give them some choices before they finally do so. If you choose between unsubscribing and getting too many emails, many subscribers may be kept on your list.
Depending on your email marketing approach, there are a few methods to do this. If you run many lists, you may allow subscribers to choose which ones they want to continue receiving. If you have access to one list, however, giving a much less regular mailing option (say, once per week or two instead of once every three days) may help you keep the lead.
9. Utilize Symbolic Email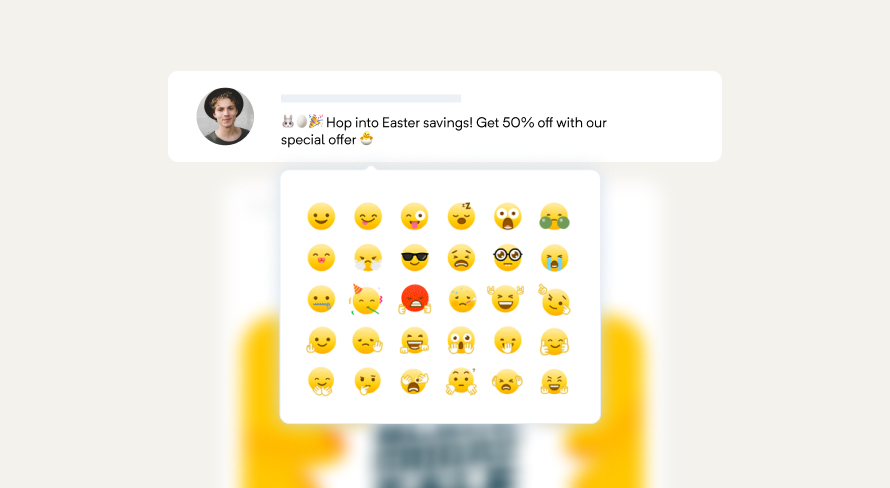 Transaction volumes, conversion percentages, etc., have all increased directly due to email symbolization. So, you can maximize the benefits of email marketing to your financial situation. A signified email's ability to bring in more money is potentially greater than a non-symbolic email. Incorporating extra symbolism into your email communications can increase their impact. Email marketing revenue may be increased almost four times only by using a basic symbolization token in subject lines, including your initials or location.
Clients at ease and confidence in your business are more inclined to open up about what they want and need. Using phrases like "top listener" and "first one to access" in customer-facing emails may help establish a sense of exclusivity and priority, increasing the likelihood that the recipient will purchase from your company.
Conclusion
There is always room for development, even in the most specialized forms of marketing. The methods mentioned above for enhancing your company's email marketing strategy could increase your revenue by a factor of four.
Through email, you can talk with your intended audience. Personalizing your messages for each reader boosts conversions. As soon as you begin using these email marketing methods, you will see a consistent increase in your revenue. Marketing incentives like freebies, deep discounts, and coupons may pique consumers' attention and boost sales and revenue.