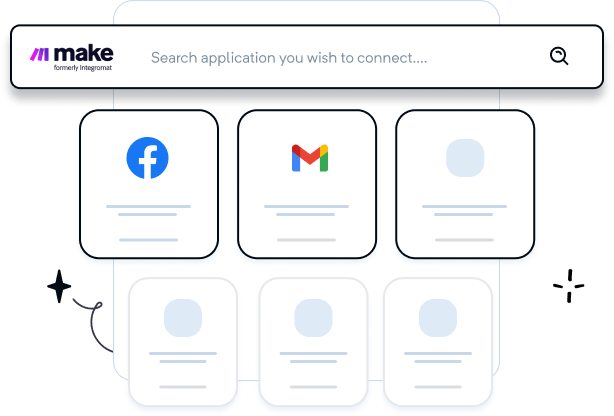 MAKE Integration gives more power to your Mailercloud account. It allows you to connect your account with 1000+ applications and web services listed on MAKE. You can easily integrate with applications like Google calendar, Google sheets, Facebook, Gmail, Shopify or others. This will improve your workflow efficiency.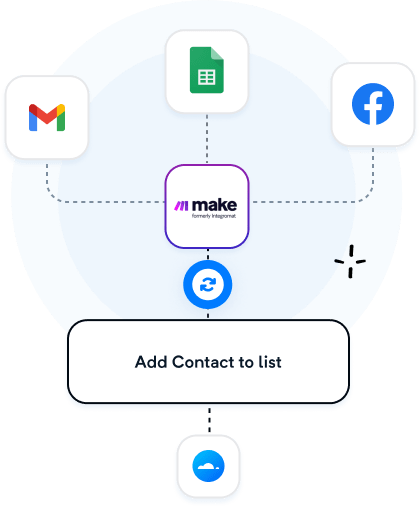 Synchronize contact automatically
As a Mailercloud user, if you have been spending hours adding or updating your contacts in between your account and any other application, then this integration can simplify things for you. With MAKE Integration, all your Mailercloud contacts will be automatically synchronized with the contact list over the chosen application. For instance, if you have connected your Mailercloud account with Gmail using MAKE, then, every time you receive an email, then that contact will be automatically added to your Mailercloud contact list.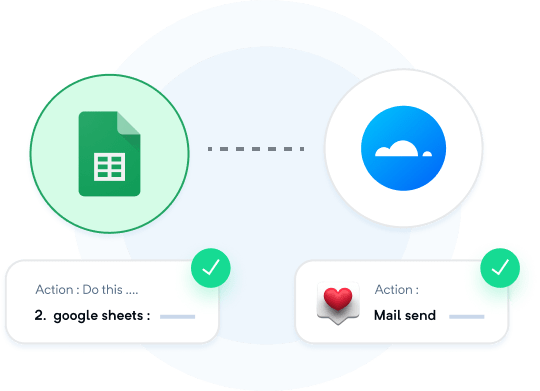 Automate your workflows with a click
Organise every simple and complex workflow without compromising efficiency. By integrating your Mailercloud account with an application listed on MAKE you can save your time and efforts, simply by automating the workflows.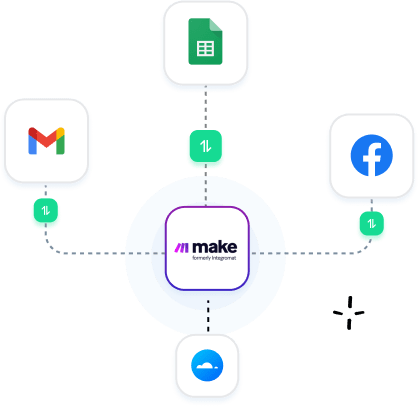 Move data across the apps
Migrating or transferring data from one application to another may be time-consuming. With our MAKE integration, you can easily move data between your Mailercloud account and the chosen app quickly.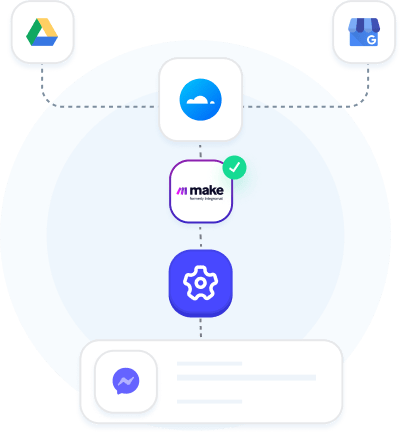 Guide to connect apps on MAKE
Go to MAKE , click on the "Create a new scenario" button on the dashboard.
Search for Mailercloud and the application with which you wish to connect.
Next, click on the Mailercloud icon and select the applicable trigger on the scenario page.
Click "Add" against the connection field that appears.
Enter your Mailercloud API key, which you can find by logging into your Mailercloud account > Click on the profile icon appearing on the bottom left > Go to Account> Integrations > API integrations. (Or, you can click here)
That's it! Your Mailercloud account is ready to experience the power of MAKE integration.