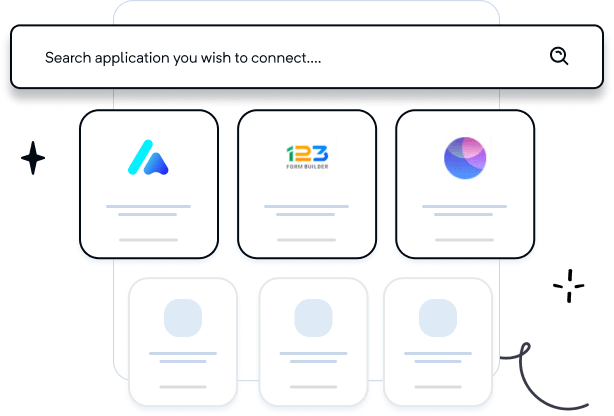 One platform to integrate Mailercloud
with multiple apps
With Pabbly Connect integration, you can integrate your Mailercloud account to multiple applications listed on Pabbly Connect.
This includes applications like Facebook Ads Insights, Pinterest, Gmail and more. This saves time and brings more accuracy to your workflow.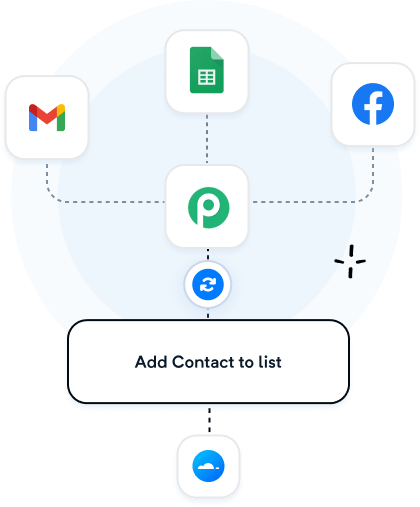 Update contacts automatically
Synchronize your contacts from your chosen application on Pabbly Connect with Mailercloud contacts. All you need to do is choose a trigger action as Add a contact/update a contact for the chosen application.
For instance, if you have paired Mailecloud with Typeform and chosen the trigger action as "Add Contact to list", then each time you add any contacts in Typeform, then it will be added automatically to your Mailercloud contact list. This helps you save your time on manually adding a contact.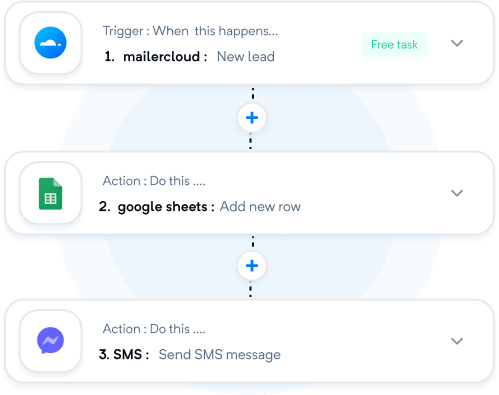 Automate workflows and save your
manual efforts
Once you have integrated your Mailercloud account with an application listed on Pabbly Connect, you can create sequenced workflows, where each action will be automatically triggered without any manual dependencies.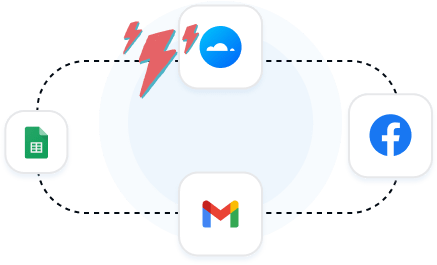 Transfer data between the apps in no time
Easily move your data in-between your Mailercloud account and other applications listed on Pabbly Connect. It's fast, smooth and saves your valuable time, as you do not have to do it manually.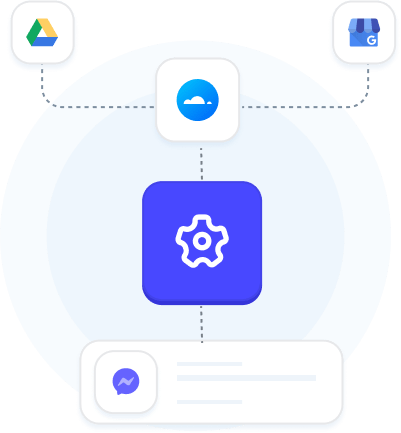 Connecting the two apps on Pabbly
Connect is easy
On Pabbly Connect, select the application that you wish to connect with your Mailercloud account.
Enter your Mailercloud API key, which you can find by logging into your Mailercloud account > Click on the profile icon appearing on the bottom left > Go to Account > Integrations > API Integrations. (Or, you can click here)
Configure the connection by adding triggers, actions, filters, and field mappings.
Activate it.
That's it! Pabbly Connect will do the rest for you!