How to Improve the Success Rates of Email Marketing Campaigns with the Use of 'Words'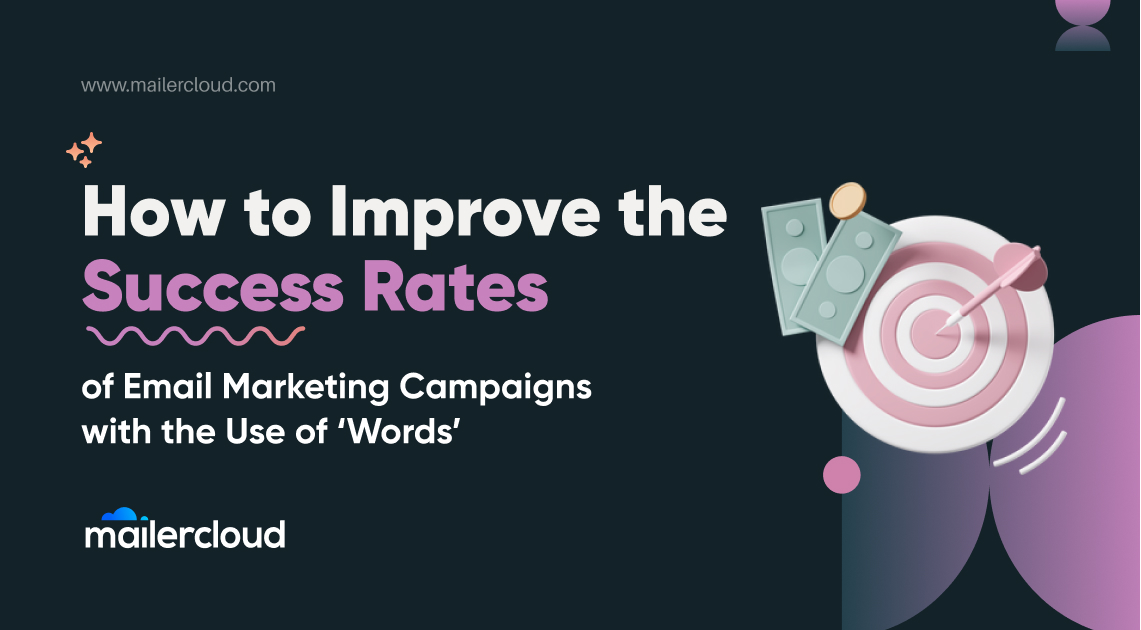 The inbox can truly become a battlefield, with fierce competition to gain the user's attention.
With a gazillion other emails vying for your readers' heed, it's critical that you make each word in your email scream up and shine, so that the user is compelled to click and open it – What's the best way to do that? Well, using certain marketing words in your email marketing campaign can surely increase this probability.
If you want to call it that: it's linguistic manipulation and persuasion!
Marketing words, when used appropriately, may be quite potent and impactful in setting up a successful email marketing campaign. In a nutshell, the use of marketing words in an email marketing campaign should accomplish two main things:
Firstly, elicits an emotive reaction from the reader.

Secondly, arouse curiosity in the reader's mind.
Targeting an emotion via certain words in the emails is crucial. However, if you want the emails to truly bring home the bacon, write the emails with definite goals in mind and make sure of them to be targeted.
Here is a list of marketing terms and words you may tactically use in your email marketing campaign to ensure that it is not just opened, but is also worthy reading, laden with emotions, and ready to convert a lead/prospect into a loyal customer.
List of Marketing Words for Building a Sense of Urgency and Excitement in Emails
Urgency:
Immediately

Today

Now

Urgent

Fast

Instant

Hurry

Alert

Flash

Quick

Rapid

Soon

Limited

Shortly

Limited-edition

Limited-time

Only

Exclusive
Excitement:
Latest

Introducing

New

Alert

Gift

Special

Free

Freebie

Save

Ultimate

Try

Win

Prize

Best
Value that these Above-mentioned Words Provide
The window of opportunity available in the recipient's inbox is of some microseconds. Hence, it is clear that the marketing emails must be crisp and direct to the point via the use of stirring and emotionally charged words.
The marketing words mentioned above are not just meant for expanding your knowledge about words; they help you find new methods to engage your audience and enhance engagement rates by simply using/changing the vocabulary of the emails.
Create a Buzz around the Message Itself
Above anything else, you expect your emails to be exciting. When a subscriber discovers your email address in their inbox, they should be genuinely delighted and eager to open it and see what's in the store. How can you assist them in experiencing this reaction? Simply utilise words in your emails that are meant to bring forth excitement.
Value: Creating enthusiasm in the emails involves emphasising your product or service's benefits rather than just merely mentioning its features. You may give your emails an aura of excitement by leveraging the marketing words and stressing the unique benefits you can deliver that makes your readers ready to respond and act.
You already have a justification to utilise these marketing words if you have an " unique " advantage or if your services are "industry-leading."
Nudge the Audience that they are a Portion of a Bigger Picture
Your audience is a part of an exclusive community, who have access to special marketing information or offers. Remind them that! Here, marketing phrases like "possession" and "membership" work wonders. Consider the impact of phrases like "premium partner" or "for being a valued member" in an email. These words have a lot of potential.
Value: Exclusivity serves as a reminder to the audience that they have been given the secret code that permits them to access special features.
Convey the Perception of Urgency
Build a notion of urgency that motivates the reader to take action right away and quickly leads to a conversion. Promoting interaction focusing on time sensitivity is a sure shot tactic to achieve success.
Value: Urgency influences the reader, preventing them from procrastinating but not forcing them to make a move. It just reminds them that the clock is ticking and they have limited time to grab a special opportunity.
List of Marketing Words that Make Emails More Simple and Increase Engagement
Engagement:
Grow

Start

Discover

Compare

Take

Create

Share

Increase

Show

Tell

Find

Plan

Make

Learn
Simplicity:
Candid

Straightforward

Plain

Uncomplicated

Plain

Total

Entire

Natural

Pure

Thorough

Complete

Help

Entire

Simple

Hassle-free

Easy
Value that these Above-mentioned Words Provide
On an average, a typical email recipient prefers emails that best fit their needs and provide a means for them to take action on the offers. Here are some examples of how you may utilise above-mentioned words to help your subscribers' complete crucial tasks.
Ask Them to Take the Action in a Legitimate and Secure Way
People subscribe to receive your emails after sharing their personal information or credentials about their habits, interests, among other confidential data. Therefore, they must feel secure that the person (email sender) on the other side is reliable. Utilise marketing keywords to generate interest, but make sure to use ones that make the reader feel confident and secure.
Value: The cornerstone of trust with your audience is words that convey a sense of confidentiality and safety. They alleviate a reader's apprehensions, even before they get a chance to express them, about making a purchase or doing something they'll come to regret later.
Explain that the Process to Respond to What the Emails have to Offer is Simple
Nobody enjoys having to figure out complicated processes only to respond to a call to action. The greatest way to convey the step's clarity and simplicity is to use precise words in the emails.
Value: People prefer things to be straightforward. A big pain point you can address via your email marketing is the lack of simplicity in people's day-to-day lives.
Inspire them to Act and Interact with the Email Content
A proven technique to boost email engagement rates is to encourage the recipients to interact with the content and material present in the emails. Use marketing words in the emails that motivate them to spread a word about their experiences with your email marketing campaign. This, in totality, will result in a lucrative interaction.
Value: Your end objective with any particular email marketing campaign is getting the maximum number of conversions. Using marketing terms that provide a clear course of action in the emails stimulates engagement and leads to conversion.
Don'ts
Just like any other list of do's and don'ts in email marketing, there is a list of tactics related to marketing words that you should totally discard while using them in an email marketing campaign:
Do Not Overpromise
Some email subject lines appear to be both enticing and overwhelming. However, when one opens the email, it is revealed to be underwhelming. Making bold assertions in the subject line of an email, such as "jaw-dropping," is a great way to get people's attention.
However, if you don't give exactly what you promise, any camaraderie or credibility you've built up so far is going to be shattered. Your emails may be labelled as spam, or you may receive unsubscribes, among other things. The simplest method to combat this is to avoid using any words that might be considered click bait.
No Going Far and Overboard
Do not overly stuff your emails with marketing words. There is a fine line between a well-crafted email and an unpleasant one that is crazily packed with marketing words. The latter will make your emails appear fake and possibly spammy. The idea is to keep the marketing phrases at an optimum level and achieve a beautiful balance with the remainder of the email copy.
When compared to those that don't, emails that tap into the fear emotion of losing out on something by establishing a sense of urgency had a 22% greater open rate. Because of this emotion, 68% of people have made an impulsive purchase.
No wonder, it has a good chance of delivering results!
But don't go overboard with the urgency to the point where it's just hoopla and hype. Use them only when they are necessary and relevant. Otherwise, you may experience a schism with your subscribers.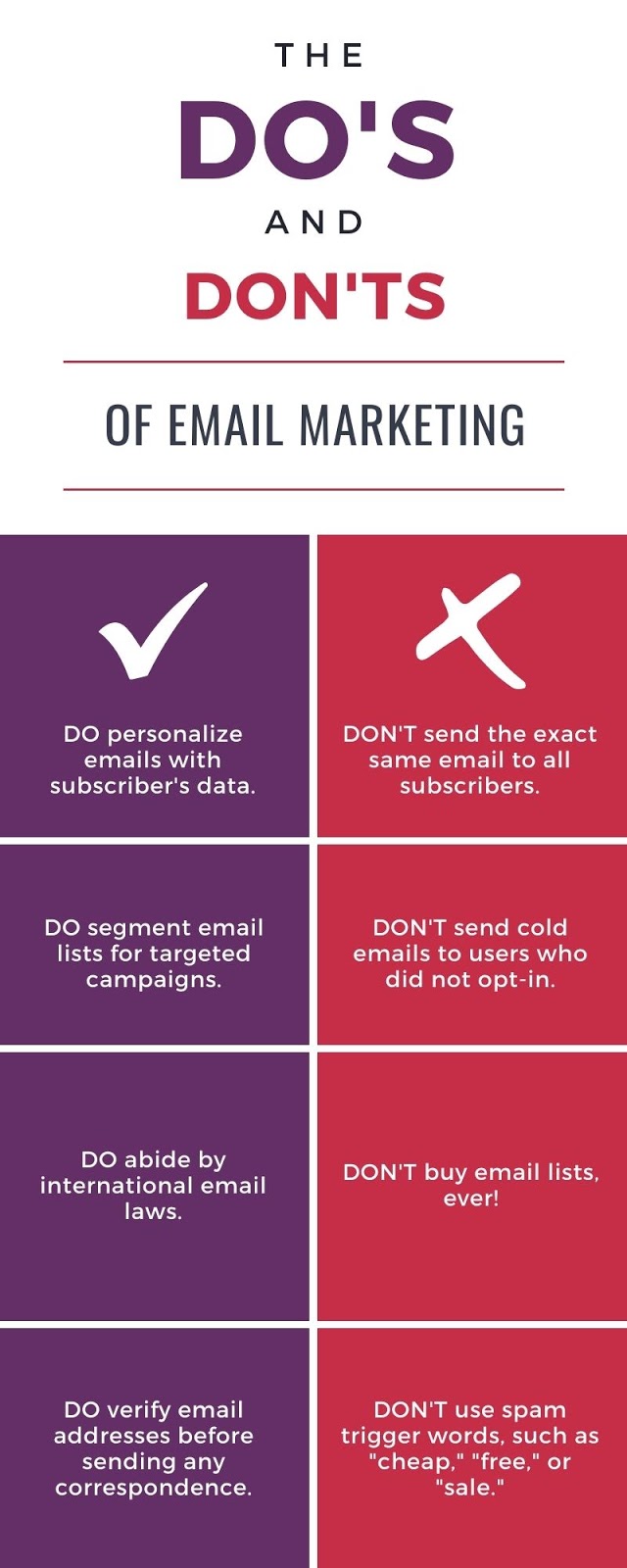 Let's Make the Magic Formula with Marketing Words for Executing a Successful Email Marketing Campaign
In respect to email marketing, knowing which powerhouse words to utilise is quite valuable. It's akin to a hack that boosts the efficiency of your email marketing campaign by a significant margin. By striking the right chords, people are more inclined to open, read and click-through the emails.
Lastly, highlighting value propositions in the email marketing campaigns helps generate excitement and demand. Use email marketing best practises and combine them with powerful marketing words to evoke urgency and reap the benefits of psychology to stir action (conversion).