The Future Of Email Marketing And How To Prepare For Upcoming Changes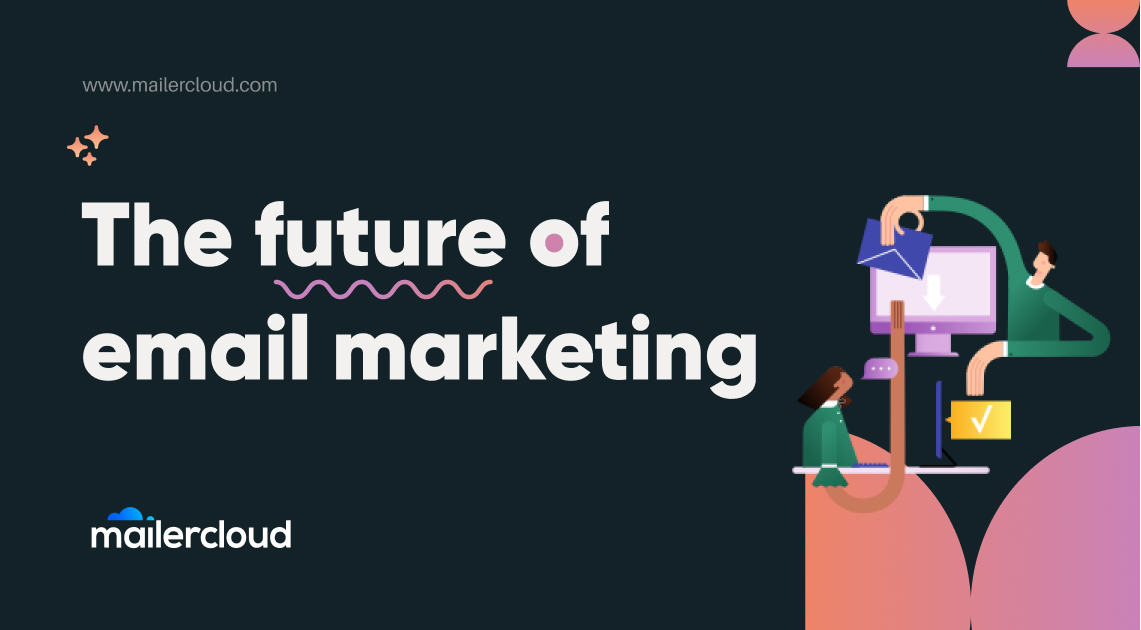 The past year has been phenomenal for e-commerce as the world has realized just how feasible switching to digital is for their business.
But even as usage rates of digital strategies for businesses have increased amidst lockdowns and a global pandemic, there is more noise and clutter online than ever.
Amidst the changing tides of digital marketing, some strategies remain. One of them is email marketing, which still sits on top of the list in terms of most effective and in-demand strategies for any business trying to market online. By 2023, there will be 4.3 billion email users in the world. However, as the number of users increases, the practices will evolve and people will try new ways to approach email marketing.
Text-only Email Marketing
When creating an email marketing plan, some might be tempted to jump straight away into the visual aspects of an email strategy and think about how to add more graphics, video, and flare to an email blast. But hold your horses. It seems that text-only email marketing seems to be building a better case.
Apart from the fact that email providers are more likely to throw an email in the Promotions tab for having too many images, sometimes people get a sense that an email with images is a promotional email. So switching to text-only formats make emails more authentic and drives more results most of the time. Not all the time, though, so feel free to mix in a few beautiful emails if you want to.
Hyper-personalized Emails
Another email marketing strategy 2021 and beyond will keep bringing to the scene is the power of hyper-personalization. Now more than ever, people have personalized content that speaks to their persona and caters to their pain points and needs. Email personalization brings about up to six times higher transaction rates. One of the basic ways to adapt to this trend is to add more personalization and tags to your email campaign.
One good strategy is also to release avatar-specific emails that might cater to carefully segmented audiences. Email marketers can use more segmentation and even a simple target persona avatar creation to personalize content to more specific groups. For instance, you can create an avatar for stay-at-home moms who need software for home management and create a specific email list and blast for them.
Email Autoresponders for Better Experiences
Another of the email trends 2021 has shone a spotlight on is using email autoresponders as a way to improve experiences. This is most evident in onboarding emails when customers sign up. Other companies might use it to engage with leads too by setting up email autoresponders for new subscribers, people who abandon checkout carts, sign up to courses, and so on.
Automations with More Conditions and Integrations
If you've tried to boost sales with email automation, you'll know how complex these workflows can be. Well, it looks like the flows will start to become more complex with tagging, integrations to other platforms and websites, and other tools that add more conditions and branch outs to automations.
But not to worry, because systems are now creating more simple ways to create flows with the use of drag and drop features and capabilities, previews and tests, and a large library of templates to start with. Automations are also going to be more integrated into CRM platforms so as to help move people to new automation flows once they move up the sales pipeline.
Lead Generation
Lead generation is also changing. It's no longer enough to build web forms and post them on your website. Now people want value back for email signup and a free ebook or cheat sheet is no longer the best kind of lead magnet. People are now switching to webinars, masterclasses, or even live coaching sessions and discovery calls to generate more potential leads.
Say, for example, you're targeting people who are taking up an economics degree. One great lead generation giveaway would be a case study around economic trends and the kinds of jobs that economics graduates can get today. Try to think of content that answers a need and turn it into a form of content that will engage people better.
Email Marketing will Still Be Relevant
Looking at the email marketing trends 2021 boasts and the many trends that will follow after, it looks like email strategies are here to stay. After all, email marketing converts 40% better than social media. So if you aren't implementing an email strategy yet, it's never too late to start.