Email marketing trends and best practices through the COVID-19 pandemic – 2021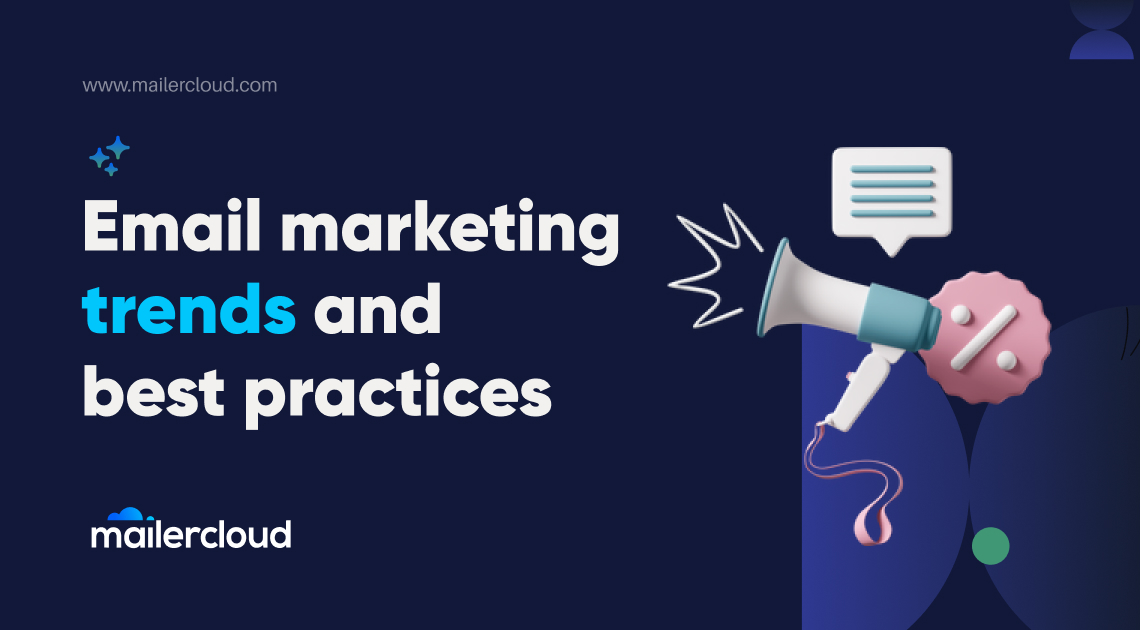 Months after the world was gripped with the outbreak of the COVID-19 pandemic, we again find ourselves in the middle of a second big wave of rising infections and strict lockdowns.
Small businesses which were learning to deal with this unexpected challenge, now find themselves facing an unprecedented future. A future that is going to remain with us for some time to come. As more and more businesses go online and configure themselves to the guidelines of health authorities, email marketers gear themselves for a new charged up industry.
Email marketing trends during COVID-19
The unpredictability and the economic turmoil that ensued in the first few weeks of the lockdown severely impacted marketing across industries and brands. Experts, marketers and managers kept grasping for the right plan to chart out how email marketing best practices during COVID-19 would take shape, which was exacerbated by the stock market crash and the fear of a global recession. According to the leading email marketing platforms across the globe, there was a steady increase in audience engagement from early March and decrease in unsubscribe rates. Many of them reported that their engagement and click-through rates in March and April were higher than the whole of 2019.
Email engagement steadied and grew in most industries. Even restaurants, bars and nonprofits saw a significant increase in engagement. Other sectors like e-commerce not only remained unaffected but yielded high traffic and sales. As far as small businesses are concerned, most of them saw a massive increment in engagement as compared to last year. Even though it varied on the industry and niche of business, in general, small companies could connect more with their immediate communities.
The frequency of email campaigns sent out decreased in the early weeks of the pandemic. However, it was observed that consumers were looking forward to more communication from their favourite brands. Some consumers expected campaigns every week. The eagerness of consumers to be engaged prompted many firms and organisations to take bolder steps in engaging with their consumers in the "new normal".
Digging more into an analysis of three email marketing metrics, I have pointed out patterns of how consumers behaved and what marketing trends dominated through the COVID-19 pandemic, thus far.
Email open rate- The annual chart showed that there was an increase of 14% in open rates. The open rates increased as the pandemic progressed. From mid-march to end of April the open rate increased by more than 30%.
Email click rate- Email click rates saw a sudden drop in the early days of the pandemic before it rebounded and saw a steady and strong rise as the pandemic deepened over the summer.
Email conversion rate-  Email marketing became one of the primary sources of revenue during the pandemic. Conversion rates saw a jump of 17%. As seen for open rates, conversion rates too showed an acceleration as the pandemic progressed.
It became very apparent that-
Consumers across the world resorted to online shopping, and they placed their faith in brands that they already trusted. They mainly looked for various sales updates in addition to looking for new products. Such a pattern led to an increase in open rates.

Consumers shifted to need-based consumption of goods from want based consumption. Firms who failed to grasp this trend suffered negative impacts on their click rates. Companies who observed and acted on this trend early in the pandemic ensured more customers clicked on their campaigns and purchased their products or services. It led to a significant increase in the conversion rate and online sales metrics.
Email marketing best practices
For many, it has been quite a struggle to come with the perfect email strategy for quick scaling during the ongoing crisis. Many marketers and firms have resorted to a variety of permutations and combinations of marketing ideas and sales strategies to hit the sweet spot of revenue generation. Some have succeeded, others not so much. However, all of them have followed certain basic tenets which I have listed below.
Being conscious of the audience
You must be aware of the audience to which you are sending your email campaigns.

Be specific with your list. Send COVID related email campaigns to those who are active users or to those who desperately need information from you.
Bring value to your subscribers
Strictly avoid repetitive and monotonous campaigns of keeping safe and flexible remote working and solidarity messages. You will end up in the bin or even worse in the spam folder.

Bring value to your customers by offering them avenues to beat the pandemic with information and service or product promotions.
Monitoring email metrics
Regularly monitor your email engagement and deliverability metrics. Note down the open and click rates of your COVID-19 campaigns. Keeping track of this would help you strategise your future campaigns more effectively.

You must also keep track of the number of spam reports.

Maintain a stable delivery volume. A fluctuation in volume would result in a drop in email deliverability.

You must ensure the maintenance of your domain health.
Pushing the limits of creativity
Even though the pandemic has been overwhelming and chaotic for most of us, it has also presented us with unique and golden opportunities. For marketers, it has offered a chance to push their creative brain cells in publishing catchy and out of the box email campaigns.

Along with pushing your creativity, you should also sympathise with your audience in a way your brand can leave a lasting impression on them. Providing some service which can translate to community service can also be an option.
Strict Don'ts in COVID-19 emails
Since the times are sensitive and everyone is on edge, there are a few tendencies you must altogether avoid in your email campaigns.
Fatiguing and over-saturating your audience

by sending high volumes of emails at short frequencies. It will give the impression that your business is desperate to hold on to customers to survive. It will lead to a drop in confidence, and your audience or potential customers might shift to a different brand.

Profiting with sneaky claims

is a must NO! DO NOT try to take advantage of the situation to make quick bucks at the cost of a long term relationship with your client or a potential customer, even though you might be tempted to. It is unethical marketing. Be straightforward and honest about the product you are selling, the offers on them and what the customers would gain from it. If there are any communication gaps or confusions, send sympathetic promotional communications and repeatedly ask for feedback.
If you mess up during such a grave humanitarian health crisis, not only will you be a permanent resident in the spam folder of many on your email list and lose domain health and deliverability, but you would also lose long term branding and scaling opportunities which in an extreme case can also put you out of business.
Email marketing trends in 2021
As we move deeper into 2021, email marketing best practices will be majorly defined by the developments in the COVID scene. There will be no one solution or strategy to proceed with. Localisation, focussing on small businesses and quick adaptability will become ever more important.
Email marketing best practices will be directly affected by the recovery from the pandemic. Depending on the industry and the firm, the level of struggle and excellence will vary. For digital creators and tech companies, personalisation and segmentation will be crucial. Features like send-time optimisation will be in great use. The transport, hospitality and traditional retail sector, which have been hard hit by the pandemic will need to improve their efficiency, perform more A/B tests and adapt to new customer behaviour patterns. In general, the use of technologies in emails will increase. There will be more CSS based interactive content and the usage of AMP for emails will increase wherever possible. However, it will not be wise to only invest in AI to improve your email marketing strategies. You, as a business owner, must take a holistic approach and keep a solid focus on the time tested and consistent email marketing principles.
Conclusion
Precise information of the email marketing trends concerning customer behaviour patterns and their metrics during the ongoing COVID-19 pandemic may clear the mist on strategising your marketing plans to a great extent. Following the do's and don'ts mentioned above will equip you better to frame your email campaigns. Understanding consumer behaviour and sympathising with them will remain the key to both short and long term marketing gains, as the pandemic continues.